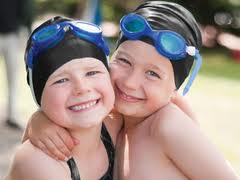 SEMI-PRIVATE SWIM LESSONS
Semi private swim lessons are a great way to enhance any swimmer's stroke development or swim performance. Semi – private lessons typically allow for two-three students to be coached at one time. This style lesson works well with students that are of similar age and have compatible swim skills. Semi-private lessons can be used for any age child. Semi-private swim lessons are most successful when utilized at least once per week. These lessons may be used for primary swim instruction, in conjunction with other swim teams, S&H Tsunami Stroke School, or to prepare students for group swimming.
LOCATION:
McLean Sport & Health Club
1800 Old Meadow Rd. McLean, VA
OR
McLean Racquet and Health Club
1472 Chain Bridge Rd. McLean, VA

LESSON TIMES:
Monday - Sunday. Lesson times are subject to instructor availability.

PRICING:
Sport & Health Club
Member: $35 per 30 minute lesson Non-Member: $42.50 per 30 minute lesson
*Prices per participant
McLean Racquet & Health Club
Member: $27 per 30 minute lesson Non Member: $33 per 30 minute lesson
*Prices per participant
REGISTRATION: